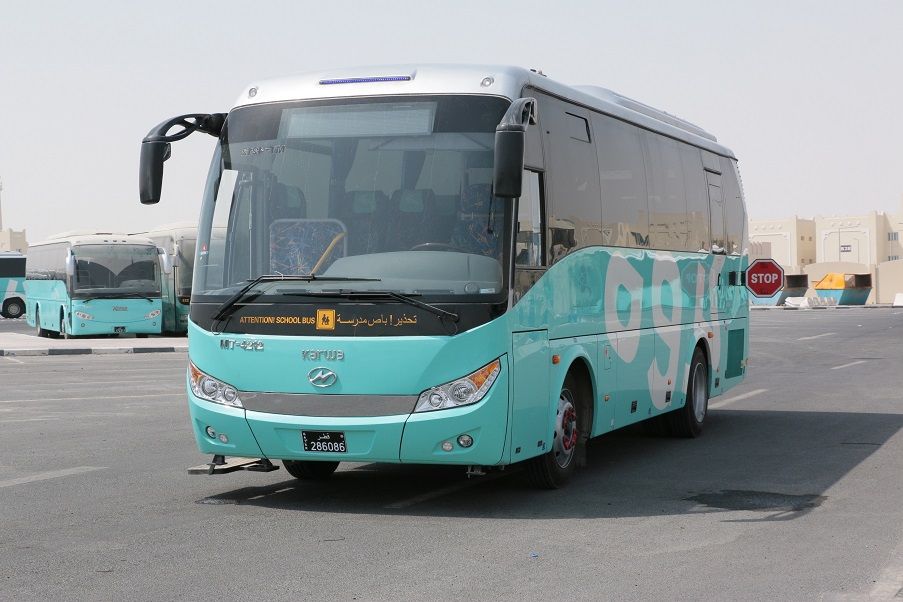 Buses at the Pearl promote sustainability goals
Buses operating in The Pearl are now electric, according to Mowsalat's Twitter account. Aligning with Qatar National Vision 2030, the initiative is part of the country's continued efforts to advance its sustainable development.
It follows a string of efforts by the Ministry of Transport to provide safe and reliable sustainable public transportation services as part of the Qatar National Transport Strategy. Amongst these are the Doha Metro and Public Bus system operated by Mowsalat, which has significantly reduced traffic congestion and carbon emissions by implementing advanced technology.
The Pearl's new eco-friendly transportation includes 3 metro link routes and 8 Peak Vehicle Requirement buses.
Moreover, the initiative continues to build on the sustainable efforts witnessed during the FIFA World Cup Qatar 2022, the most environmentally sustainable edition yet.
The Ministry is set to continue implementing plans to support Qatar's sustainable development, improving air quality, reducing the country's carbon footprint and advancing to Qatar's sustainable future.
Source: The Peninsula Qatar